Multi Day Family Activities in Amish Country
If your family is going to be in the area for more than one day, ACM Tours and East Central Illinois has a lot to offer.
In addition to the Amish Country experiences your f
amily might enjoy these attractions. Any of these can add a short activity or a longer all day adventure to your visit.
Quality equity theatre on any visit by including the Little Theatre on the Square in nearby Sullivan, IL makes a memorable addition to any visit! The Little Theatre now has a year round schedule of performances including some special children's shows. Visit their website at http://www.thelittletheatre.org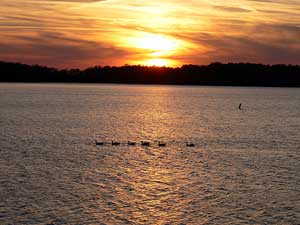 Nearby Lake Shelbyville - about 15 minutes south of Arthur offers camping, boating, fishing and swimming. This beautiful 11,000 acre lake offers miles and miles of beautifully wooded shoreline to enjoy.
Lincoln Sites - Abraham Lincoln practiced his circuit law practice all around this area. Every one of the surrounding county seats has courthouse squares steeped in Lincoln lore. Then, over in the Illinois State Capitol of Springfield,
about an hour and 15 minutes west of Arthur, the Lincoln Presidential Museum, Lincoln home and law offices, and Lincoln's Tomb can easily fill a day with history and learning.
Monticello Steam Train Museum - and short line railway gets you up close with working steam engines and railroad memorabilia. Fun for kids of all ages. Downtown Monticello also has a number of interesting shops and good places to feed the family. For outdoor exploring and easy family hiking, nearby Allerton Park along the beautiful Sangamon river brings back the lavish times from the early 1900's around the estate, formal gardens and mansions of Robert Allerton. Halfway between Monticello and Arthur is Bryant Cottage where Abraham Lincoln met with Stephen Douglas to prepare for their famous debates. This small, period home maintained by the state historical society hel
ps connect this area to Abraham Lincoln's early years.
The Harris Agricultural Museum or the Douglas County Museum - smaller local museums with special interests for history buffs.
Seasonal Attractions - near to Arthur are the Great Pumpkin Patch every fall and Rockome Gardens during the warmer months. Add in the many festivals county fairs and special events both in Arthur and in every
neighboring small town. ACM Tours can hook you up with everything that is going on in the area.
An easy to do visit!
Easy to plan a day trip if you originate anywhere within the Chicago, St Louis or Indianapolis area. Less than a 3 hour drive from each!
We are easy to get to! Arthur is just 9 miles west off I-57 at exit 203 (Arcola), 30 minutes South of Champaign, IL (I-72 & I-74) and just 40 minutes north of Effingham, IL and the I-70/I-57 junction. For Mapquest or other GPS tools just search for zip code 61911
Let us help with your itinerary details.